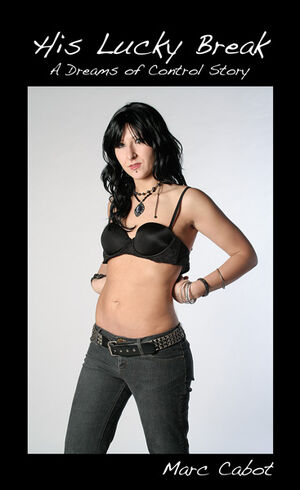 His Lucky Break is the fifth-published Dreams of Control story, first published on Amazon in July 2012. It is the first book in the "Lucky Break" series. The next book in the "Lucky Break" series is On a Roll.
Sean Dunston likes to take pictures - preferably of beautiful female models who serve as inspiration for his digital paintings. Today the hot young model "Mata Hari" is killing it in his studio doing glamour shots for him to use in creating his next work.
A little accident in the studio seems harmless enough at first... but soon the model is going way past glamour shots without Sean even asking! And the next thing you know, she's naked and while the shoot may be over, the action's just getting started!
External Links
Edit